Gertens Grills
Big Green Egg
Big Green Egg is the world's largest producer and international distributor of the highest-quality ceramic kamado-style charcoal grill. As Big Green Egg has evolved over the years, significant changes have been made to keep it miles ahead of anything else on the market – state-of-the-art ceramics, a wide range of easily adjusted cooking temperatures, a stainless steel cooking grid and a permanent porcelain glaze to preserve the signature green color. The most versatile cooking device ever. It's a grill, smoker and an oven all in one. The only outdoor ceramic kamado style charcoal grill you will ever need ... or want!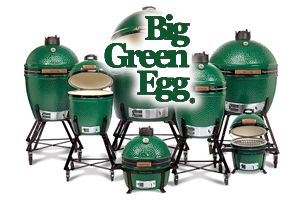 Traeger
Wood pellet grills are the easiest way to achieve amazing wood-fired flavor without all the work. Traeger grills offer 6-in-1 versatility that allows you to grill, smoke, bake, roast, braise, and BBQ food all with the same grill. That means you can smoke a rack of ribs low and slow, or grill a wood-fired pizza hot & fast, and even bake a berry cobbler. They have precise temperature controls making them easy to use and give you consistency you can count on cook after cook. Traeger grills use hardwood fuel giving your food real-hardwood taste. Cooking with wood also means having the option of selecting from a variety of hardwood flavors that complement the different foods you cook. Fruit woods like cherry or apple wood allow you to achieve a sweeter flavor, and bolder woods like hickory and mesquite give a stronger, savory smoke flavor.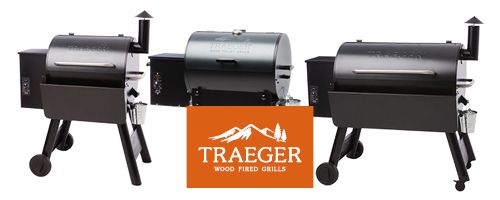 Weber
Weber has been in the business of making grills people are proud to own since 1952. The Weber name is inexorably linked with backyard barbecuing. Weber's first grill was the charcoal kettle grill, which have stood the test of time and are still a grilling favorite today. Their charcoal grills have provided the definition for authentic barbecue. Weber also has a selection of gas and electric grills to suit any lifestyle. Experience precision grilling with Weber gas grills. Ready to go with the push of a button. Grill without limits with their electric and portable grills. No matter where life takes you with Weber grills amazing food is guaranteed.