History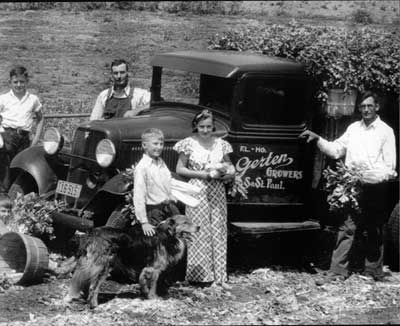 Frank Gerten's vision of quality garden goods in the early 1900's began with a simple motto: "Buy from the Grower." Frank began Gertens as a small truck farm, selling the produce he grew on his beloved land primarily to the local residents. Frank eventually handed his quickly growing company over to his two sons, Bob & Jerry.
In 1989, the third generation of Gertens became primary owners: Bob Gertens' two sons, Lewis and Glen, and Bob's son-in-law, Gino Pitera. This new generation exuded the same passion for local growth, keeping their grandfather's vision close to heart.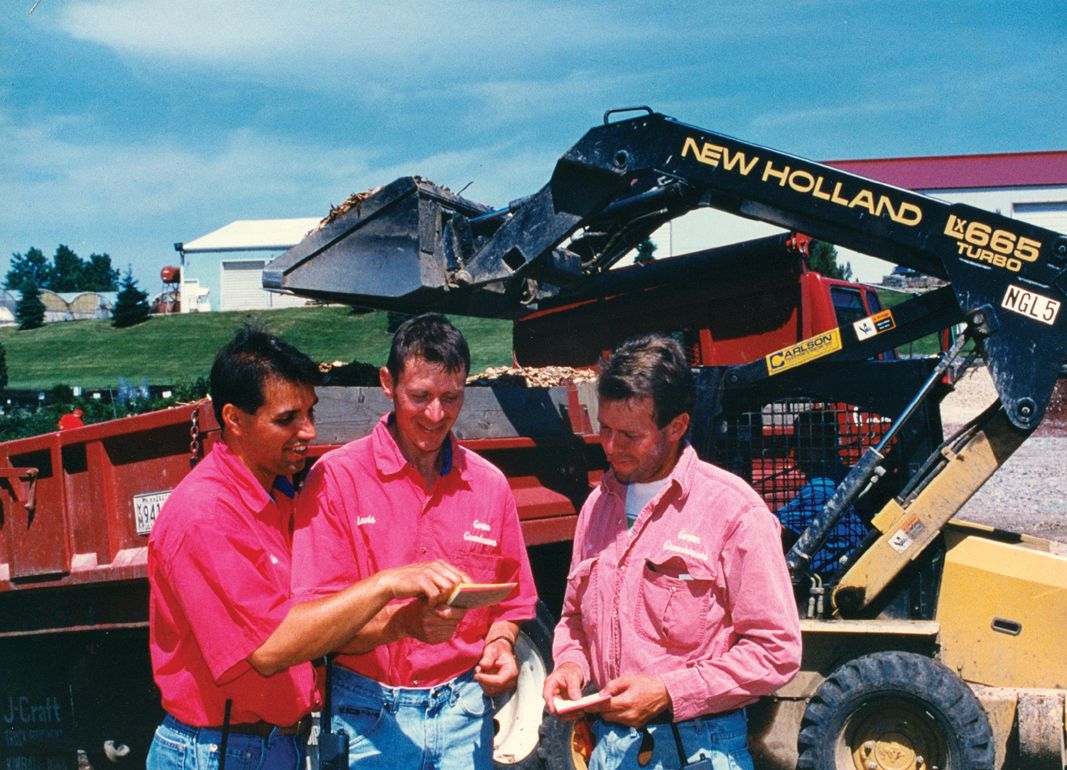 Glen, Lew & son-in-law Gino in 1989


During the summer of 1996, Gertens began an expansion project to increase our retail store to more than 40,000 square feet. With the widest selection of annuals, perennials and nursery stock in the Twin Cities, Gertens is only one of a handful of garden centers that grows the majority of the goods we sell, making your entire experience unlike any other. After all, it is only natural to buy from the grower!
In 2013 Gertens finished construction on a 2.5-acre high tech state-of-the-art Greenhouse. This addition will insure that our customers continue to receive the expected value and quality well into the future.
2014-2016 saw expansions of our growing areas in Lake Elmo and right here in Inver Grove Heights to increase capacity. It's only natural to buy from the grower. In
2017 the fourth generation is growing the tradition, working to continue that it will always be natural to buy from the grower.
Help