Repairing Winter Lawn Damage From Voles, Road Salt and Snow Mold
Come springtime, you may notice that lawns and plants in Minnesota have been damaged over the winter months. Gertens has professional tips for repairing winter lawn damage from voles, road salt, and snow mold.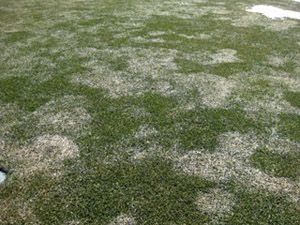 Snow Mold that can cause havoc in your lawn
The type and extent of damage will vary from year to year, as it depends on many different factors. Each spring can bring its own challenges to even the most experienced gardener. But as you may have detected, voles can make a mess of the lawn. Similar to mice, voles are small rodents that have shorter tails and legs and a stocky body. Voles like to feast on lush grass under the snow and leave a mess of tunnels and dead grass behind. They typically chew through the grass stems, leaving the plant crowns intact so that often times the grass will grow back on its own. Once the soil has dried out a bit, simply rake away the dead grass and let nature go to work. If the damage is severe, check with a Gerten's lawn pro about spot seeding options.
In Minnesota, voles also like to overwinter in organic mulches, feeding on the stem structures of trees and shrubs. To help prevent further damage, your best bet is to try to reduce the vole population. You can do this by placing repellents, mouse traps, or bait stations among your plantings. Voles are especially fond of eating the bark off fruit and crab apple trees. You can protect these beautiful trees with either plastic cylinders or by sinking special fencing into the ground at least 2-3" deep. See a Gerten's gardening specialist for details.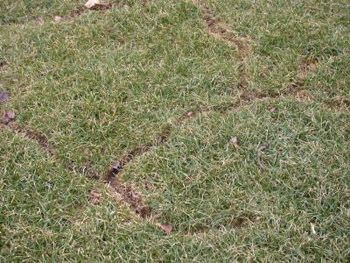 Damage caused by moles and voles in your yard over the winter
Another common problem is turf damage caused by road salts. Road salts damage plants by drawing moisture away from their roots. To help your lawn bounce back, apply gypsum after the grass has dried out. Then give the area a thorough watering for at least 30 minutes with the sprinkler. Gypsum can also be used on lawn damage caused by pet urine.

Snow mold is a fungal disease that emerges in the lawn as the snow melts. It commonly occurs during years where we have an early, deep snow cover that prevented the ground from freezing. Snow mold appears as circular, matted patches in the lawn that may either be gray or pink in color. The gray mold is usually not serious and infected areas should green up on their own. The pink mold can infect turf roots and kill them so a fungicide is necessary with this type of snow mold.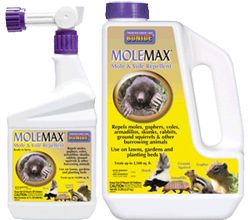 Whatever type of damage you may notice in your yard this spring, Gerten's professionals are ready to provide solutions to all your lawn and garden needs. Stop in today, and we'll be happy to help you!