How to Add Color to Your Garden in the Fall
It's never too late to add color to your garden. With the way Minnesota summers fly by, it only makes sense to extend your summer's hard work to the next season. A visit to Gertens in September or October will surprise you with new choices of plant materials and sale prices. This is why it's easy to add strategic, yet simple touches of vivid color without breaking the bank.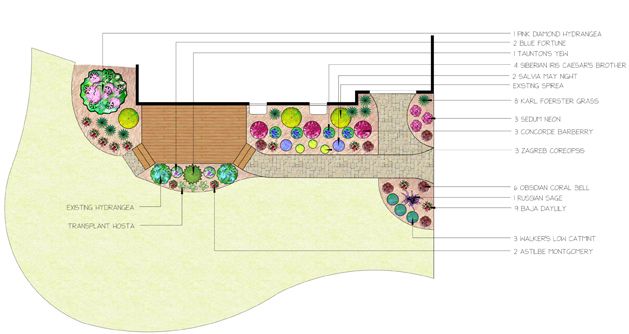 So, if your garden has turned totally green with little excitement left to enjoy, build on it with these five tips for improvement!

1. Add Foliage Color:
- The bold burgundy leaves of Coral Bells have excellent color that accents the surrounding plantings.
- Ornamental Cabbage or Kale has an interesting mix of purple and green foliage that makes an excellent low border in front of other spent perennials.
- The Burning-Bush and Autumn Brilliance Serviceberry both get their names from their dazzling fall color. These plants are a great way to maximize fall color if you don't have the space for a large tree.
- Maples have great fall foliage and come in all shapes and sizes. The Flame Amur Maple is an ornamental size tree while the Autumn Blaze or Fall Fiesta Maples are large shade trees with spectacular fall foliage.
- A Variegated Dogwood is an excellent foundation plant that would brighten up any area with its pale green leaves with bright white margins.
- Blue Oat grass will add character and a splash of blue to your garden while complimenting other perennials.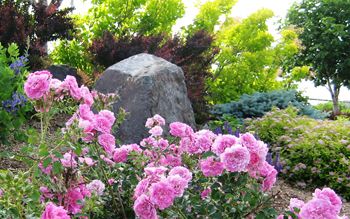 2. Plant All Summer, Late Summer, and Fall Bloomers:
- Common Witchhazel (Hamamelis virginiana) is a large shrub that blooms with unique, yellow, ribbon like flowers in the fall.
- Asters are easy to grow perennials that bloom in the fall in a variety of colors.
- Sedum, Black-Eyed-Susan, and Russian Sage are low maintenance perennials that bloom in the late summer and come in a variety of sizes.
- Mums are stunning fall flowers that make a good replacement for annuals on the edges of flower beds or in containers.
- The Roses and Hydrangeas are packed with blooms all summer and will continue to bloom into the late summer and fall.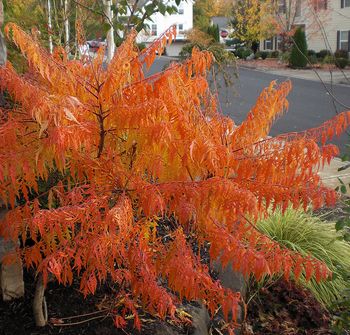 3. Create Texture:
- A combination of coarse textures to the back of the garden and fine textures toward the front will make a visual statement, even if the colors are similar.
- Perennial and annual grasses have a fine texture and still look great in the fall and into winter.
- Coarse textured plants that still look great in the fall would include Sedum, Ornamental Cabbage or Kale, Bergenia, Hosta, Ligularia, and Gold or Purple Smokebush.
- Tiger Eyes Sumac has a unique growing habit and a wispy texture. Its chartreuse summer color and orange/red fall color are equally noteworthy.
4. Utilize Striking Plant Combinations:
- Bright orange fall Mums or pumpkins combined with the deep purple hues coral bells is one of my favorite combinations.
- Black-Eyed-Susan and Matrona Sedum go well against the fine textures of Prairie Dropseed Grass.
- Wheat-like topped Karl Foerster Grass look nice with red Roses and the deep purple blooms of Aster or Mums.
- Vivid red foliage of the Autumn Brilliance Serviceberry Tree, Dwarf Burning Bush, or American Cranberry Bush look handsome against dark evergreens.
- Coarse textures of Ornamental Cabbage, Kale, or Sedum with the fine cut-leaf foliage of Tiger Eyes Sumac or the billowing plumes of Japanese Silver Grass will make your yard sing.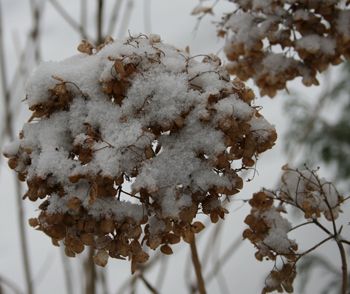 5. Plan for Winter Interest:
- Flower heads from hydrangeas and plumes from grasses will peek through the snow in the winter serving as a memory of summer and reminder of warm weather to come.
- Yellow and red-twigged dogwoods stand out against the snow. The twigs can also be used as a decorative filling for containers. The Variegated Dogwood also has red twigs that are visible in the winter.
- The Autumn Magic Chokeberry will turn red in the fall and hold on to its small black berries throughout the winter.
- Many varieties of Crabapple Trees also keep their fruit throughout the winter (That means no mess!).
These are just a few suggestions, for more, come out and visit to see what's on display!