How to Prepare Tea and Floribunda Roses for Winter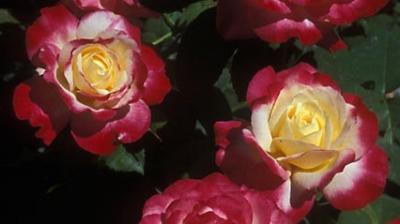 Hybrid tea and Floribunda require special care
Hybrid tea and floribunda roses are not winter hardy in Minnesota. But many people don't want to treat them like annuals. Now you can follow our guidelines on how to prepare tea and floribunda roses for winter so you can enjoy them for a second year!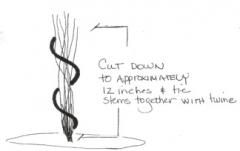 Cut back the Rose 12-18 inches

You have a few options. All of them begin with the same step, cut back the rose to 12-18 inches and carefully pull up the branches and loosely bind together with twine.

Next you can place straw around the plant and cover with a rose cone that you "pin" to the ground with some sod staples or stakes. Another similar option is to use chicken wire or hardware cloth in place of a rose cone. Form a ring about one foot out beyond the rose and at least 6 inches higher. Stuff that with straw.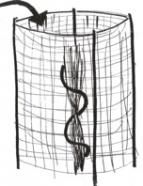 Plant in the Rose Cone

Cover and pin the plant down