Plant Cards
Gertens Plant Cards
Using the Gertens Plant Card Fundraiser can help offset costs for trips, group activities, tuition, competitions, or any other special projects. The Plant Card allows local clubs, schools, churches and other community organizations to earn 15% on each card sold, while offering convenience and value to their customers.
Our Plant Cards are available throughout the year and can be included with any Gertens plant program or sold as a separate program. You will be amazed at how effortlessly you are able to earn money for your organization through the Plant Card program!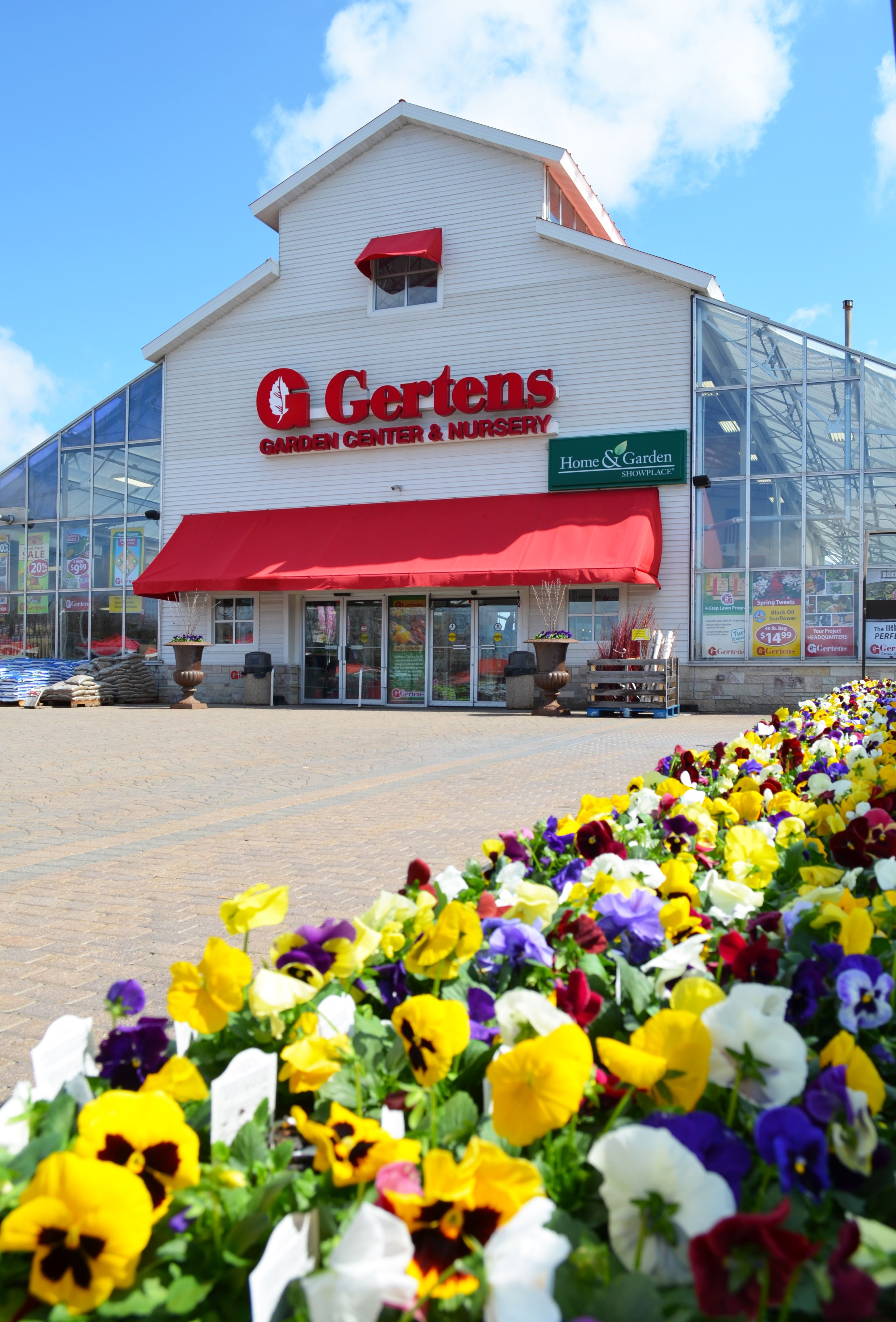 How does it work?
Your organization takes pre-orders from your customers for the Plant Cards, which are available in denominations of $25, $50, and $100. You sell the Cards to your customers for the face value of the card, and we sell the cards to you for 15% off. Your profit is instant! Once an order is submitted to our fundraising staff, the cards will be available for your group to pick-up within 24 to 48 hours. There are no minimum requirements or maximum limits on orders.

Your customers can use their Plant Cards to purchase plants (annuals, perennials, trees, shrubs, etc.) at our store in Inver Grove Heights during any season. The Plant Cards do not have an expiration date and do not lose value over time.
What kind of groups have profited from our Plant Card program?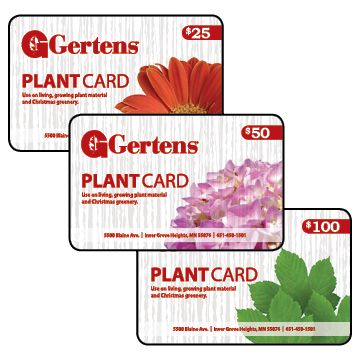 Bands
Elementary Schools
Choirs
Junior High DC Trips
Girls Tennis
Church Youth Groups
Boy Scouts
Gymnastic Clubs
Fastpitch Teams
Competitive Cheerleaders
Soccer Teams/Clubs
Garden Clubs
Dance Teams
Swim & Dive Teams
…and more
Interested? Give us a call today to set up your account and begin selling immediately!
Please feel free to contact us with any questions!
Phone: 651-239-1321 or 651-239-1347
Fax: 651-239-1328
Email: fundraisers@gertens.com
Support from Gertens
Contact our fundraising office at 651-239-1321 or email us at fundraisers@gertens.com to place orders or to receive more information.
Please note: It is important to advertise these as Plant Cards and not gift cards when selling to your customers, as they may not be redeemed for all products that Gertens offers. Plant Cards can be used to purchase plants (annuals, perennials, trees, shrubs, roses, etc) at our Inver Grove Heights location. Plant Cards cannot be used for: paying invoices, brick, block, aggregate material, mulches, grills, delivery fees, Landscape Design Service, Gift Shop items, or for purchases on a Wholesale/Contractor account. Other exceptions may apply. Plant Cards are not redeemable for cash and will not be replaced if lost or stolen.