Wreaths Across America
The Wreaths Across America story began over 20 years ago when Worcester Wreath Company (a for-profit commercial business from Harrington, Maine) began a tradition of placing wreaths on the headstones of our Nation's fallen heroes at Arlington National Cemetery during the holidays.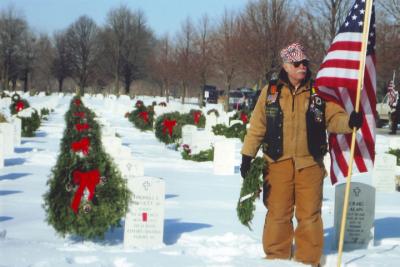 Wreaths are placed on the graves of the fallen

Over that period of time, Worcester Wreath has donated 90,000 wreaths which were placed by volunteers in a wreath-laying ceremony each December. But as word spread, the mission to Remember; Honor; and Teach about the sacrifices made by our veterans has captured the hearts and minds of many communities across the Country.
In December 2007, 286 participating locations hosted Wreaths Across America ceremonies overseeing the placement of 32,553 wreaths on the headstones of those who served and sacrificed for our freedoms. In 2008 that number exceeded 350 locations and 100,000 wreaths placed in honor!
The Minnesota Wing Civil Air Patrol will be placing donated wreaths at a wreath laying ceremony on Saturday December 17th, 2016 at Fort Snelling National Cemetery.
They will be meeting at the main flagpole area at 11:30am to begin the ceremony with a moment of silence, followed by a brief address and then there will be wreaths placed at each military service branch flagpole monument. From there wreaths will be placed at the gravestones in section A3, A5, and A6. Last December over 1200 wreaths were placed throughout Fort Snelling National Cemetery to remember those resting in honored glory.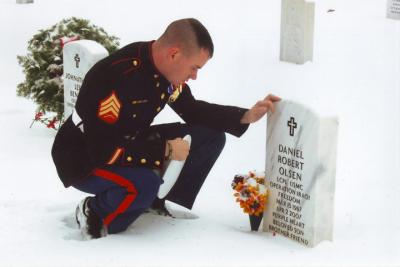 Remembering friends and family
Your donation of $12.00 (one wreath is purchased with each $12 donation) will help to ensure that those who have fallen will be remembered this holiday season.
Gertens would like to thank the generosity of our customers for the amazing donations this year. With your help 200 wreaths were placed at Fort Snelling on your behalf in 2011. Thank you so very much!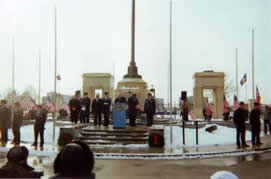 The ceremony is held at Fort Snelling National Cemetary