A Little Hand In Welcoming Our Soldiers Back On American Soil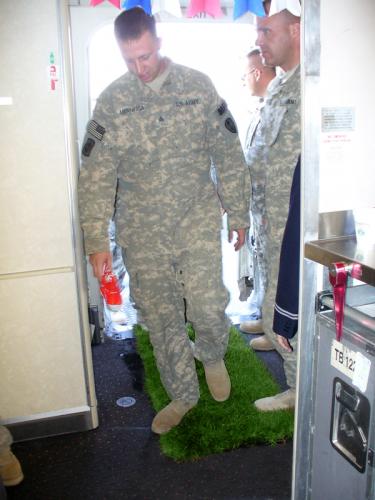 Soldiers stepping on "US Soil" With Sod from Gertens!
On Wednesday, the 7th of October, I stopped at the RES facility and spoke to the fellow in the shack about my need. I was looking for a little slice of sod to take with me on my journey to pick up US Troops and bring them home! I like to put sod down at the door of the aircraft, welcoming them onto "American soil". I did not need a whole roll, but your thoughtful and generous employee told me to drive over to the sod, and he helped load a roll into my car. No charge. I carried it with me to Morbach, Germany, where we picked up the troops.


I have included some pictures and want you to know that they were so thrilled! Most saying "Is that real grass?", "Oh, cool!", "Neat!". They were just tickled and several had to bend down to touch it.


Thank you for making the final leg of a trip home a real delight for these men & women serving our Country. And thanks to the employee at RES!

With gratitude,
Laurie Jensen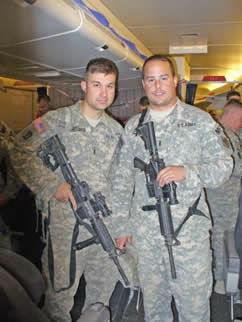 Our Men in Uniform posing after arriving in Morbach, Germany