Fall Container Recipe for the P.I.Y. (Plant It Yourself)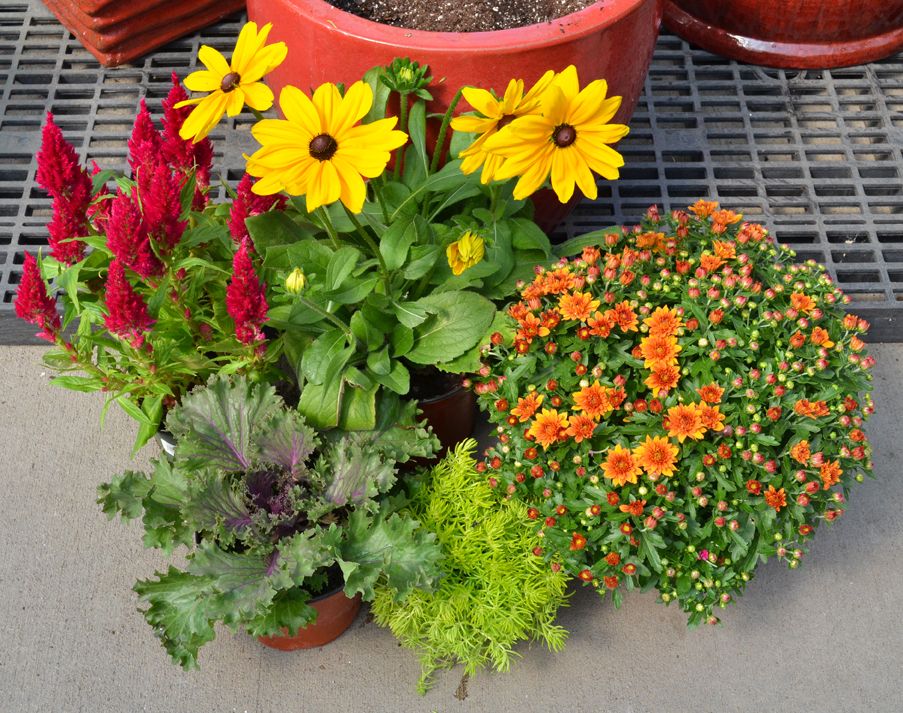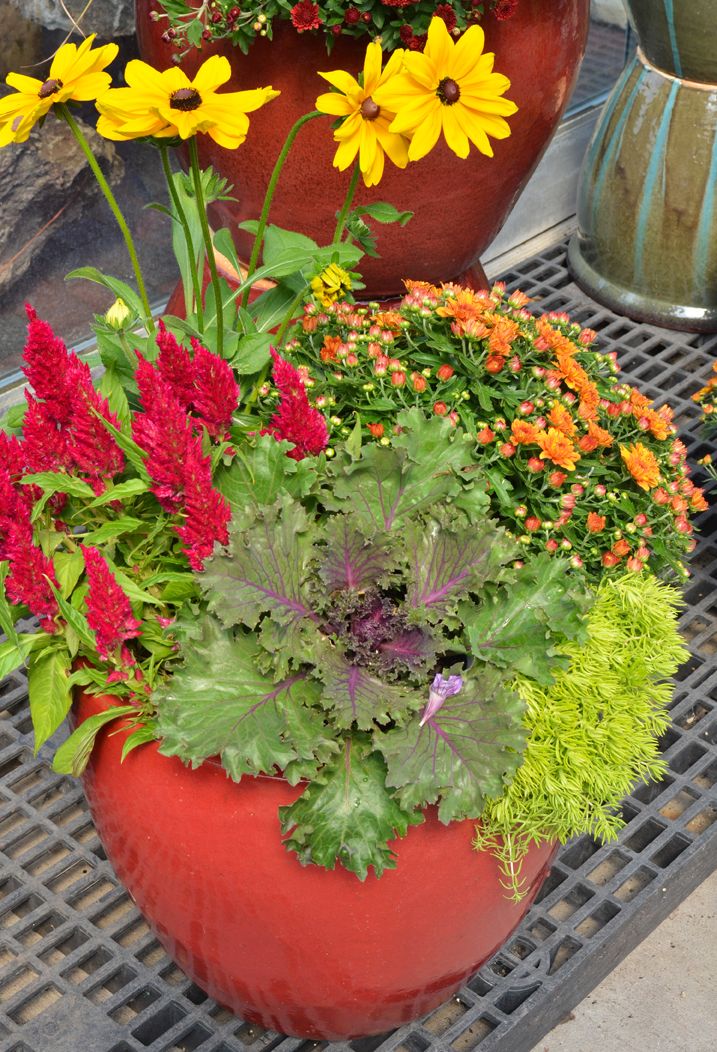 Ingredients:
1 - 9" Mum
1 - 7.5" Indian Summer Rudbeckia
1 - 7.5" Kale
1 - 6" Celosia
1 - 4.75" Lemon Ball Sedum
Prep: You will need your desired hanging basket or container and enough soil to plant in.
To enjoy stunning, fresh, late season color just follow these instructions. Take one tall Rudbeckia and plant in the back of the container. This will add height and will ensure the plant furthest in the back does not get missed. Mix in a Gerten Grown Mum as this will be the main filler of your creation. Add a splash of Celosia in the middle of the container to act as an additional filler. Press a Kale gently in to add more color and texture. Add a dash of Lemon Ball Sedum in the front to trail over the edge of the container. Finish by placing in the perfect spot at your house. Recipe serves one patio container. Double the recipe to add a hanging basket.
Check out this how-to video to make another fall container.