Keep Hanging Baskets & Planters Fresh All Season Long
Keep hanging baskets and planters looking their best all season long with a few tips from the Gertens experts.
To deadhead your annual basket make sure to pick off flowers and the stem attaching the flower to the main stem of the plant. This will make the plant produce more flowers.
2. Yellow leaves (Pluck)
Yellow leaves could mean your basket is being watered too much or too little. Pluck off the yellow leaves and change your watering habits and schedule to help your baskets or planters. It could also mean that your plant is getting too much or too little light. Try moving your plant to a different place in your yard where the light will be different.
3. Refreshing your basket (Prune)
When your Gertens hanging basket or planter starts looking overgrown and leggy it's time for a haircut. Don't be afraid to cut it back quite short. Cut all the plants back until they are between four and five inches tall. This will get rid off all that extra foliage and your plant will begin flowering again.
4. Fertilize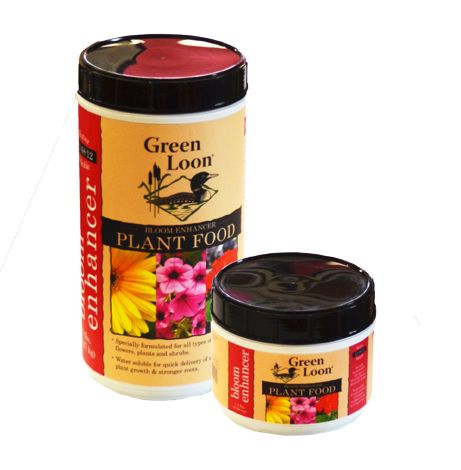 Annuals are heavy feeders. Give your hanging basket a shot of Minnesota's favorite fertilizer, Green Loon Bloom Enhancer, and you'll see why it's the best. Specifically formulated to work best with flowers in our climate, it beats out the major big box store brands any day. Simply mix with water in a sprinkling can and make your flowers happy.
5. Watering
If you have flowers that are in the sun all day they will perform better if watered in the morning. Go out before you head out to start your day and give your basket a good soaking. Water shade flowers any time of the day. Make sure to water it until water starts draining out the bottom. Then check to make sure the water is being retained. You can tell by gently lifting the hanging basket from the bottom. If it feels heavy that means it has enough water saturating the soil. If it feels light then go ahead and give it more water.
6. Storm/weather problems
To help your struggling hanging basket take it down and put it in a protected spot on the ground. It may have gotten damaged by a recent storm or high winds. Leave it on the ground until it starts perking up again and then move it back.