Grub

Control in your Lawn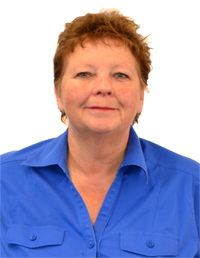 Sonja has over 30 years in the turf and prairie grass industry, and is just as passionate about helping customers. Learn from Sonja how to care for your lawn this Spring. If you want the best lawn on the block, do exactly as Sonja sez!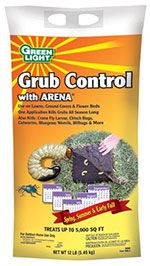 It's time to prepare for the Japanese Beetle and other Grubs!
The Japanese Beetles are the most devastating insect in our landscapes and lawn. The grubs will eat the lawn roots from July to late fall. Mature grubs will go deeper into the soil and winter-over. As the soil temperature warms in the spring to 60 degrees the mature grubs will move up to eat grass roots until they pupate (the stage between larvae and adult insect). Adult Japanese Beetles emerge from the end of June to early July in search of food an mates. Adults will fly as far as a mile and feed on 300 types of plants such as; Linden, Birch, Flowering Crabapple, Rose and many types of flowers.
In July, female beetles spend 2–3 weeks laying up to 60 eggs in the soil. Depending on soil moisture and temperature, eggs hatch about 2 weeks later. These first-stage ("first-instar") grubs feed on grass roots for most of August. The grubs are small, feeding close to the surface, and vulnerable to biological and chemical insecticides at this time. If possible, control high populations at this stage, before feeding on turf roots is noticeable. Apply Greenlight Grub Control with Arena at the rate listed on the bag for covering 4000 square feet per bag and it will work effectively (preventative and curative) with just one application for the entire season. Water immediately for just 20 minutes after applying. Do not overwater, it will dilute and be less effective. Greenlight Grub Control with Arena can be used on residential lawns, landscaped areas, shrubs and around non-bearing fruit and nut trees and will control: Armyworm, Ataenius, black turfgrass, Asiatic garden beetles, green June beetles, Oriental beetles, billbugs, European chafer, northern masked chafer, southern masked chafer, hairy chinch bugs, southern chinch bugs, cranefly larvae, cutworms, mole crickets, spittle bugs, sod webworms, annual bluegrass weevils.
Keeping grubs at bay also protects your lawn from moles, shrews, starlings and crows and even skunks that may dig up your lawn to feed on grubs.
How to control Japanese Beetles in our Lawn and Landscapes:
Control Japanese Beetle grubs in the lawn with Greenlight Grub control.
Landscape, flowers and vegetable gardens, use St. Gabriel's Milky spore to kill the grubs.
Protect Trees and shrubs from Japanese Beetles with Green Light Systemic Insect Killer.
For protection from Japanese Beetles for trees, shrubs and flowers, use Bonide Beetle insecticide, Bonide Japanese Beetle Killer and Fertilome Systemic sprays.
Fruits & Vegetables, use Fertilome Triple Action Plus, Bonide Insecticidal Soap or Neem oil.
Come into Gertens and we can help you pick out what you need to protect your plants from the Japanese Beetles or other plant problems.